Japanese manga has taken over the world with its unique stories and the vast genre that caters to every reader's preferences. Among the available genre, the shounen genre is seen to be the most popular genre among manga readers, following that is shoujo, a slice of life, sci-fi and adventure genres. 
The shounen genre is known as the most popular due to its focus on the heroism and adventure of the main character that starts off from zero to hero. However, besides the shounen genre, the comedy genre is also one of the genres that manga readers would go for to release their stress after a hard day at work.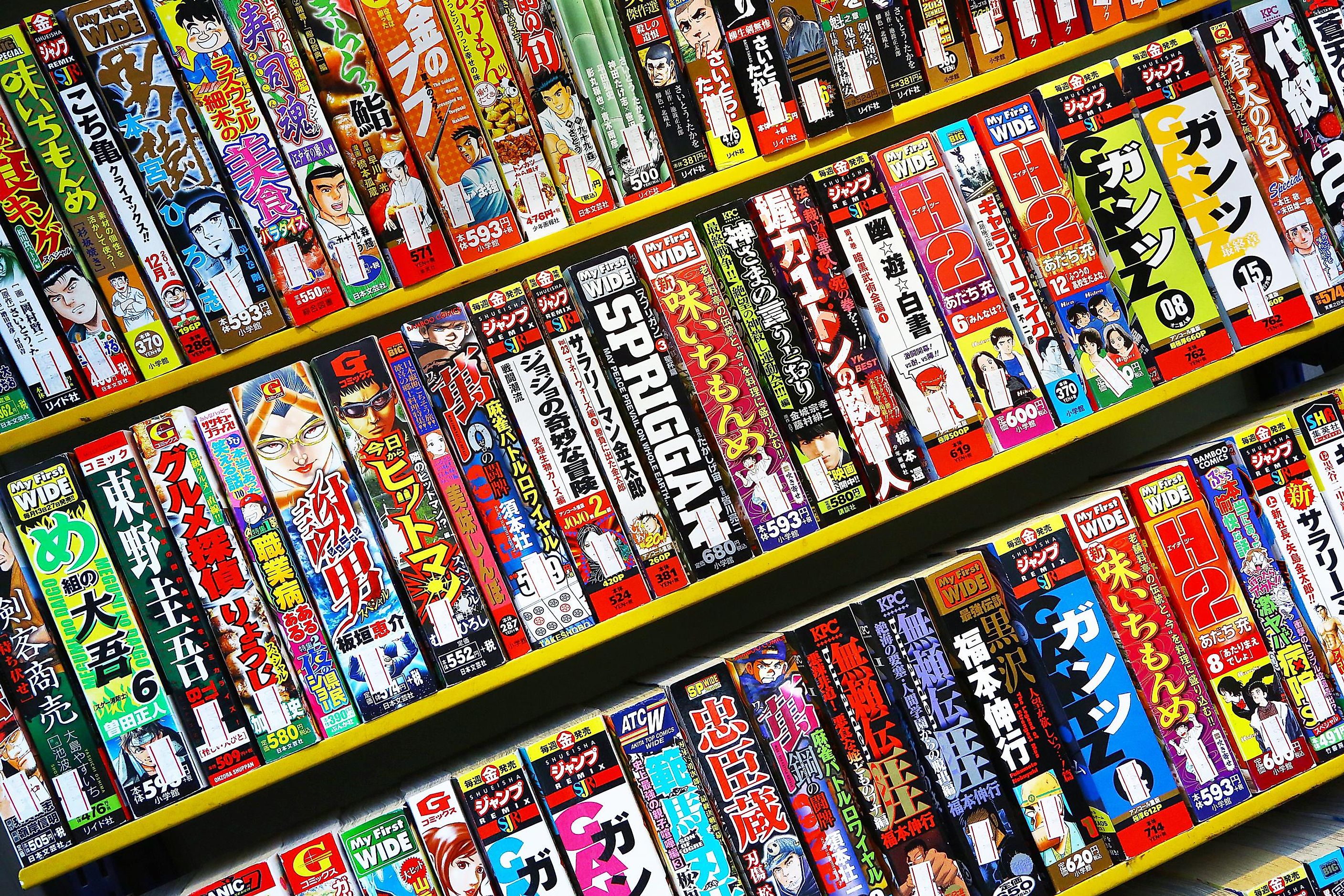 What does comedy manga tend to have as their contents?
Well, anything that has to do with making people laugh or smile when reading the manga. Comedy manga's purpose is to create laughter as stress relief, so sometimes some comedy manga does not focus much on the plot or the story. However, it does not mean the comedy mangas ignore the story plot 100%, it just means that comedy mangas are normally focused on hilarious and absurd panels to serve the purpose of keeping the readers off guard.
With that being said, here are some comedy mangas on this blog that you can add to your reading list this year. 
GINTAMA by Hideaki Sorachi
One of the classic recommendations, when you are starting out in the comedy genre, is manga. Gintama is also on anime, therefore if you're more to watching instead of reading, you can give anime a try. 
Gin is a former samurai, and he and his friends create odd and interesting job businesses, where they will try to fulfil their client's requests at the very best they can. Due to this odd job, this manga is filled with chaotic and absurd panels from all the odd jobs that they take. Highly recommended to check it out!
THE WAY OF THE HOUSEHUSBAND by Kousuke Oono 
If you're into a manga that revolves around domestic settings, then The Way of The Househusband is the manga for you. This manga recently release the anime version during the pandemic in 2020, which definitely contribute to less boredom when everyone was instructed to stay home that year. 
Tatsu was a former yakuza, but now he has smoothly transitioned to being a successful househusband. However, despite leaving his yakuza days in the past, people still misinterpret him as he hadn't dropped his yakuza lingo. Overall it is a comedic domestic life of a former yakuza, and it is also a light read if you're opting for something light to read. 
SKET DANCE by Kenta Shinohara 
If you like Gintama, then you will probably give Sket Dance a go. Similar to Gintama, Sket dance also deals with odd jobs. The difference between Sket Dance and Gintama is, that Gintama focuses on odd jobs outside, meanwhile, Sket Dance focuses on odd jobs or quests in school. 
Each character in Sket Dance really set each other apart, making the manga worth the read, and anime worth the watch. It is also heartwarming to read, reading the hilarious and crazy tasks that they take on to help their fellow schoolmates to deal with the challenges at hand. 
ROSEN GARTEN SAGA by Sakimori Fuji 
Compared to the other three manga stated previously, this manga is one of the underrated comedy manga out there. If you want to read something absurd that does not makes any sense at all, and you want a good laugh to forget about your stress and daily struggles, then this manga is for you.
Rosen Garten Saga comedy manga series talks about Lynn, the main character, who became a hero after picking up a sword to protect her village from the bandits. The sword that she picked up is embedded with the soul of the fallen prince of the village, and from there she gained his aid to help avenge the death of some villagers in her village. 
It's okay if you're not into the comedy genre, as there are many other genres to choose from like romance, thriller, boys' love and many more! Like it is mentioned earlier, both manga and anime have many genres that cater to your personal preferences.